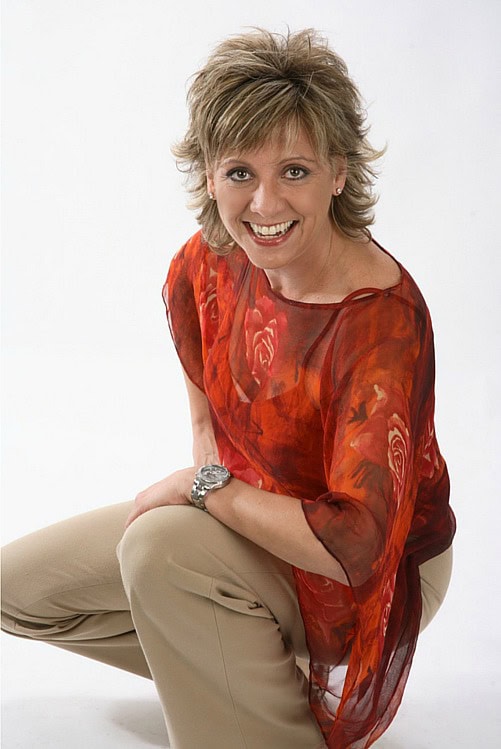 Hey!  It's Stephanie.  And I've got a question for you. Have you ever worked really hard to achieve something successful and then found yourself in a position of overwhelm, complexity and lack of enthusiasm? Maybe you achieved the perfect career, had a financial windfall, found the perfect relationship, had fast business growth, an amazing opportunity or personal discovery.
If you have, you know what it's like to get what you want (finally!) and then have your life completely turn upside down while dealing with the complexity of "going to the next level" – personally and professionally.
Or maybe you've been struggling to make it while "looking good" on the outside, but overwhelmed by a multitude of possibilities and chasing the next big thing.
Or maybe you've got a great idea but you have no idea what to do with it and no one to talk to.
I can relate. Can you?
You are NOT the problem.
And you are not alone.
Maybe you're not making the money you'd like. Maybe you want to start or grow a business. Or change careers. Or have a more loving relationship. Or better communication. Heck, maybe you're disillusioned, feeling duped and just need to find more time for fun.
I will help you create the freedom-filled lifestyle you want.
Because your happiness matters.
The heck with the "social norms" and "have tos".  You have passion and want to know WHY.  About a lot of things.
Let's get real.
You're a successful, high-achieving professional or entrepreneur.  You are committed to your dreams and goals and you look the part.  Yet sometimes, you just don't "feel" successful.
Here's what one of my readers said:
I run a fast-growing business.  New contracts come in every day, and by all accounts, I'm very successful.  Yet, I never have time for my kids, my relationship is suffering and I'm having trouble sleeping.  I don't think this is what "success" is supposed to feel like. 
Pretty raw, huh?
Yet I hear this from high achievers, executives, entrepreneurs, moms, dads and people from all walks of life every day.
If this is you, you're definitely in the right place.
My Goal In Writing This Blog
Blogs are about truth and reality, so I'll just come out and say it.
It takes guts and determination, a brutally honest look into your own self, and a total commitment to succeed.  If I haven't lost you already, keep going.
Today's Millennials have many things right – they have a willingness to take a risk, commitment and pride in who they are.  What they WANT is mentorship to grow in life while having fun in the process.
Resilience, Flexibility and Creativity are keys to success
Like you, I've had many ups and downs, highs and lows – some that were so amazing it almost didn't seem real, and some so real I didn't want to live through it.
But I did.  And you did too.  Through it you became (or are becoming) more resilient, more determined, more flexible, more open and more creative in solving life's challenges.
Being a student all my life of systems, psychology and resilience, having traveled the world, written best sellers, built 2 multi-million dollar businesses and having fun throughout the roller coaster ride – this blog shares the ways I've "cracked the code" on lifestyle hacking.  (I can say that because I truly am a real life ethical hacker and I really DO live a laptop lifestyle).
Here you'll find seriousness and silliness,
laughter and love, systems and structure.
Enjoy. 
If anything in this blog intrigues you, touches you, warms you or angers you, I want to know.  Please comment or contact me as you like.  I'm a real person and I like to hear from you.
But whatever you do, please keep growing.
The world needs YOUR gifts.
Popular Things on This Blog
Posts
10 Ways to Get More Done with Less Stress
From Chaos to Calm: What to Do When You Don't Know What To Do
10 Ways to Attack the Email Monster
4 Steps to Create a Turn-Key Business (and life)
When bad things happen to good people….

Resources
Here are a few resources that will help you get organized, get clarity and accountability.
Where to get more information
The content and giveaways on my blog are all free.  I do, however offer paid trainings, courses and resources.  You can see them when you Work with Me or check out the Store.
I'm looking forward to hearing from you soon.
Yes, I Want Focus, Clarity and Productivity – Starting NOW!
Get more things done with my FREE "Get It Done – Super Weekly Planner Page" Plus, I'll send you important things once in a while.
Solve Any Problem – Guaranteed.
If you're like many, you get "stuck" trying to solve life's issues. Use my Master Problem Solving Formula process to truly get moving!This formula has been used from everything from changing a diaper to running a company – and it can help you too!
Yes, I have a lot of information and I want to start building my online product empire!
Enter your name and email now and I'll show you how to build your Model, Funnel and your Info Product Marketing Plan so you can finally get clear, organized and have a passive income plan! I'll also occasionally send you tips and VIP previews.
Get the FREE Digital Fortress Email Course
In this FREE email course, I'll reveal how to stay cyber safe so you can lead and grow your online business without distraction from hackers.
Straight Talk. Good Stuff. Subscribe Now.
Sign up for my blog updates and never miss a post. I write for Inc. Magazine every week and I'll send you occasional lifestyle and success information and tips. No junk. Promise.